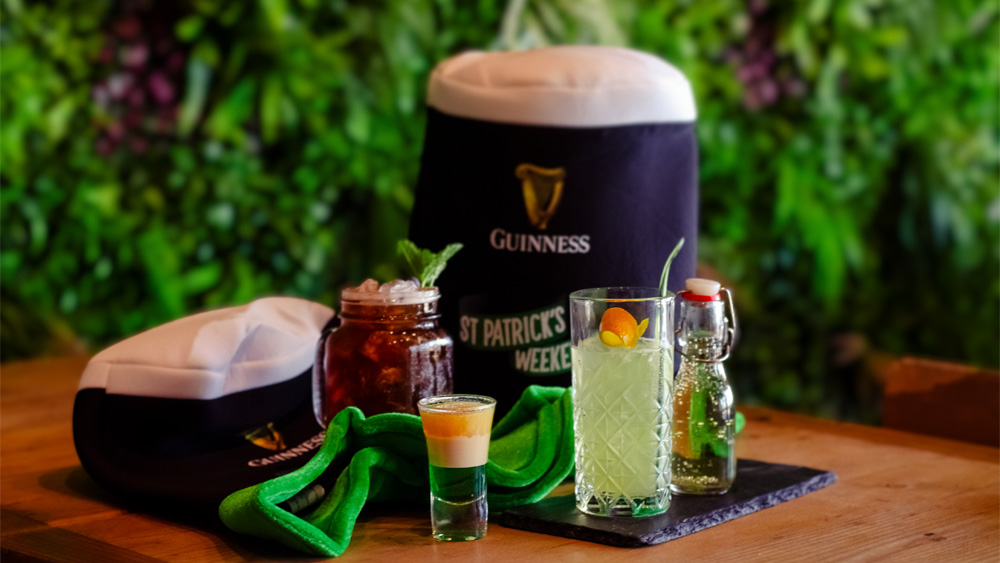 May the luck of the Irish be with you – one cheeky cocktail after another!
St. Patrick's Day is a time for celebration and revelry, and Cheeky Monkey Gastropub in Valletta and Qawra are the perfect places to get your cheeky greens out. Known for our fantastic pub grub, great atmosphere, and friendly staff, Cheeky Monkey is the ideal spot to enjoy St. Patrick's Day with your friends and family.
The pub in Valletta is located in the heart of the city, making it easily accessible to both locals and tourists. The historic streets of Valletta provide the perfect backdrop to celebrate St. Patrick's Day in Malta, and Cheeky Monkey is right in the middle of it all. On the other hand, the outlet in Qawra is situated by the coast, making it the perfect spot for a more relaxed celebration. With its beautiful terrace overlooking the Mediterranean Sea, Cheeky Monkey Gastropub in Qawra is the ideal location for an outdoor celebration.
Grab your ape mates and swing by one of the outlets for a naughty and boozy night (or day – we ain't judging!) out. Our tribe is committed to ensuring that you have the cheekiest of times no matter which pub you end up in. And, especially on St Paddy's Day, chugging down one boozy drink after the other, is definitely encouraged!
On St. Patrick's Day, Cheeky Monkey Gastropub will be offering special beer cocktails. These cocktails are a perfect way to celebrate the day and toast to Ireland's patron saint. The cocktails will be available all day, so you can drop by at any time and enjoy them with your friends. The bartenders at Cheeky Monkey Gastropub are experts in creating the perfect cocktail, so you can be assured that the drinks will be top-notch.
In addition to the special cocktails, Cheeky Monkey Gastropub will also be serving their usual range of delicious food. From burgers, tortillas and wings to pasta options and platters, there is something for everyone at Cheeky Monkey Gastropub. Dig in to that delish grub to keep your St Paddy's hangover at bay!
Cheeky Monkey Gastropub in Valletta and Qawra will be jamming up the tunes to make sure you have a fantastic time and enjoy celebrations to the full! So why not come down to Cheeky Monkey Gastropub on St. Patrick's Day and have a cheeky time?