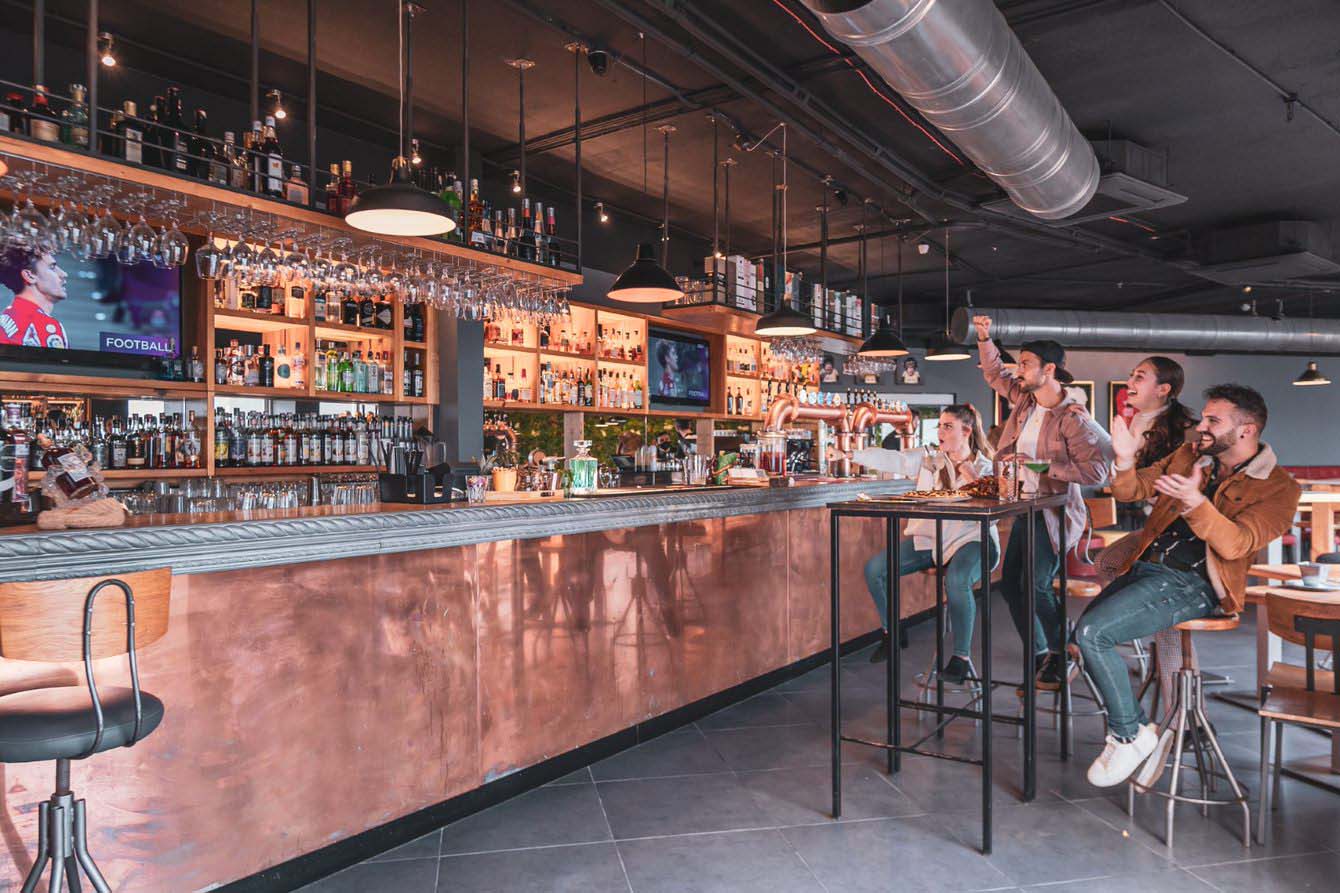 We're ecstatic to announce that our tribe in Qawra has won a TripAdvisor 2022 Travellers' Choice Award. The award celebrates restaurants that "consistently deliver amazing experiences, and this year, we've made the list, earning positive reviews and ratings over the past 12 months. This puts Cheeky Monkey among the top 10% of restaurants worldwide. As challenging as the past year was, Cheeky Monkey stood out by continuously delivering our signature experience, including cheeky cocktails, creative dishes and an all-round enjoyable experience.
Cheeky Monkey is one of the 13 restaurants part of the AX Hotels portfolio, a homegrown hospitality brand that offers a range of hospitality experiences which cater to travellers and holidaymakers of all stripes. When guests stay with AX Hotels, they are treated as members of the family, which is why so many of them have been returning to the hotels and restaurants part of AX Hotels time and time again.
"From the very start, Cheeky Monkey has blazed its own trail in the local gastropub scene with a brand and dining concept that stands out from the crowd," says Mr Joseph Vella, General Manager of Cheeky Monkey, Qawra. "This award is testament to all the fantastic work from our talented kitchen team, our excellent front of house staff, as well as the creatives who are steering our engaging brand identity from behind the scenes. Collectively, they've made Cheeky Monkey synonymous with top-notch food and drinks, stellar service, and memorable experiences. I wish to congratulate everyone who has contributed to this success."
"Congratulations to the 2022 TripAdvisor Travellers' Choice Winners," said Kanika Soni, Chief Commercial Officer at TripAdvisor. "The Travellers' Choice Awards recognize the best in tourism and hospitality according to those who matter most: your guests. Ranking among the Travellers' Choice winners is always tough – but never more so than this year as we emerge from the pandemic. Whether it's using new technology, implementing safety measures, or hiring outstanding staff, I'm impressed by the steps taken to meet travellers' new demands."
Book your spot today at Cheeky Monkey Qawra Call us on: +356 7954 3853.