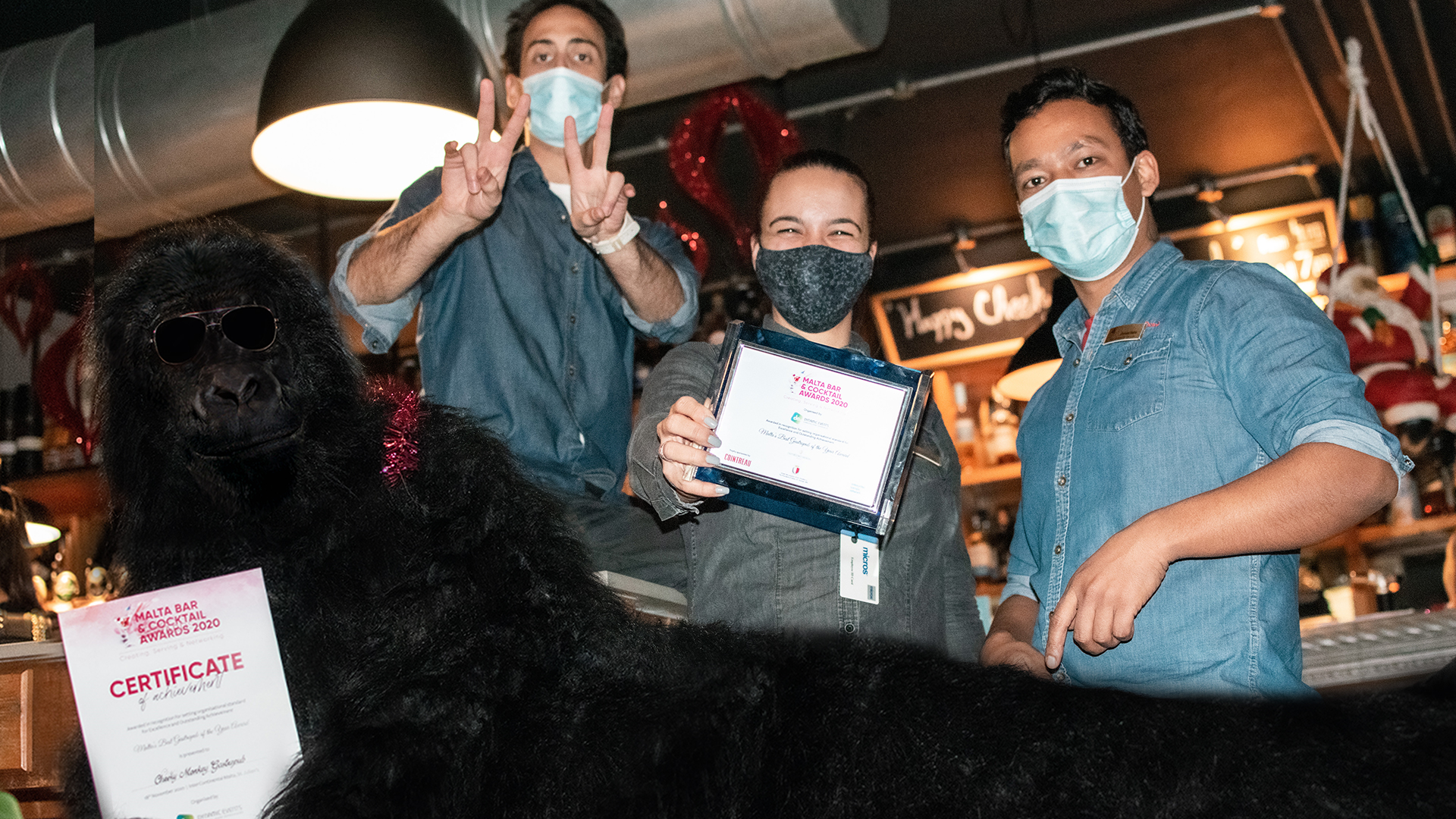 Cheeky Monkey in Qawra won Best Gastropub at the Malta Bar & Cocktail Awards 2020, which celebrate excellence in the local pub and bar sector, promoting the very best within the trade.
Launched in 2015, the Cheeky Monkey Gastropub—an original franchise established by AX Hotels—started a new dining concept on the island where guests can have fun and enjoy new-fangled twists on pub food favourites with an extensive ales, spirits, and cocktails selection. As the popularity of the Qawra restaurant continued to soar, AX Hotels decided to expand the business with a new outlet in Merchant's Street, Valletta. The new chain added to the brand's local presence and offered more convenience to customers seeking the Cheeky Monkey experience in the heart of the capital.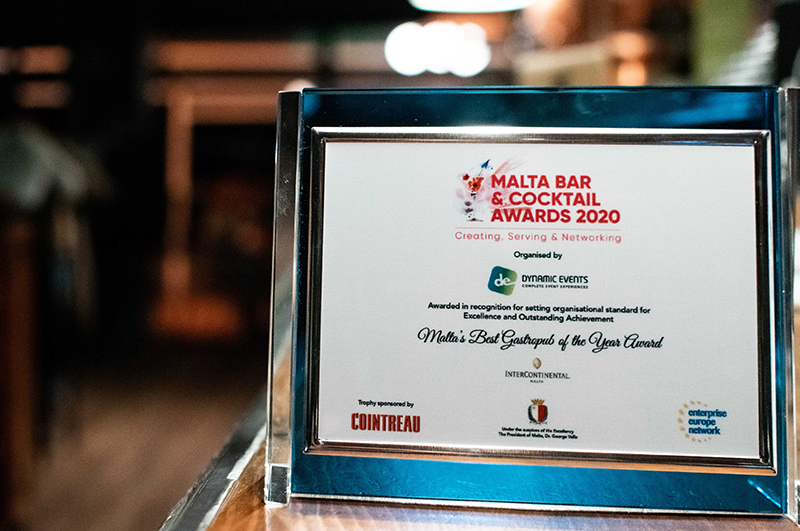 "At Cheeky Monkey, we deliver top quality food and service in a fun, welcoming atmosphere for diners to unwind with friends and family. We also love to try out bold new ideas and set new trends. Whether it be our black-bunned gourmet burger or our signature blend of cocktails, it has been our mission to make the Cheeky Monkey experience unique from start to finish. We couldn't be prouder to have won Best Gastropub in Malta. A huge congratulations to the entire team for their hard work on achieving this accomplishment," says Mr David Agius Lia, F&B Manager of Cheeky Monkey, Qawra.
"From the very start, Cheeky Monkey has blazed its own trail in the local gastropub scene with a brand and dining concept that stands out from the crowd. This Malta Bar & Cocktail award is testament to all the fantastic work from our talented kitchen team, our excellent front of house staff, as well as the creatives who are steering our engaging brand identity from behind the scenes. Collectively, they've made Cheeky Monkey synonymous with top-notch food and drinks, stellar service, and memorable experiences. I wish to congratulate everyone who has contributed to this success," says Mr Joseph Vella, General Manager of Cheeky Monkey, Qawra.