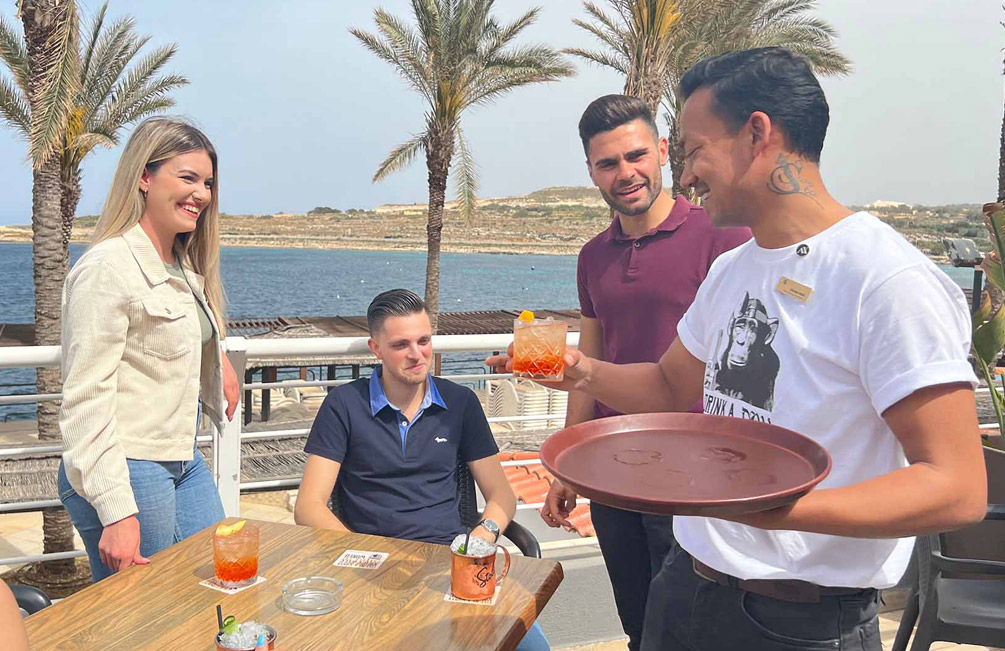 Let's get cheeky this summer! Join our tribe of apes and monkey around this summer out on our terrace. Beat the summer heat and chug down cheeky cocktail after cheeky cocktail while admiring our fabulous coastline views.
Your night out at Cheeky Monkey Qawra wouldn't be complete without our monkey nibbles, platters, cheeky mains, juicy burgers and more. Take your pick and join us for a summer night out along the coast. And hey, if you come early enough, you'll even benefit from Happy Hour between 4pm and 7pm! Who can say no to booze on a summery day?
Book your spot today at Cheeky Monkey Qawra! Call us on: +356 7954 3853.